How we support cross-sector partnerships
We've been facilitating cross-sector partnerships to develop practical responses to local issues for over 15 years – most recently through Building health partnerships and Transforming healthcare together. We have enabled groups to reach their most isolated and vulnerable community members, ensuring that services meet local needs.
We're currently working in 11 areas of England, supporting them to meet the challenges of integrated health and social care.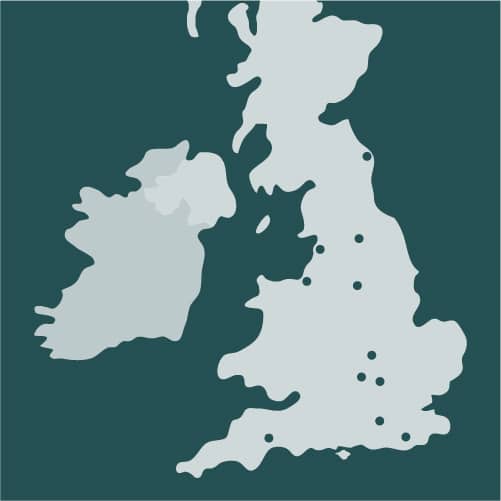 Our offer
1. 18-month support for 8 partnerships to plan, test and implement changes that improve local health outcomes. We have started working with four areas, who are currently co-designing a tangible focus and outcomes for their work to tackle health inequalities. Current thinking about focus in the areas is:
North Yorkshire: Rurality and transport, possibly in three neighbourhoods – Ryedale, Hambleton and Nidderdale.
Wirral: Older people, possibly on one health inequality issue – frailty and loneliness.
East Sussex: Broad focus to work in a specific geographical area where higher numbers of Black & Minority Ethnic and working to add value to several related/relevant initiatives.
Sheffield: Add value to existing partnership and collaboration processes, possibly on a health inequality issue – diabetes and respiratory issues.
2. Two-part workshops for up to 18 partnerships to take their collaboration to the next level. The first ones of these are booked for:
St Helens: 'Listen and learn from people in communities about what life is really like here and what is needed to help people in our communities reach their potential'.
Buckinghamshire: Focusing on Special Educational Needs and Disabilities, with the aim of 'working together on solutions for better access to services and support for families using an asset-based approach'.
Devon: 'Changing the conversation – hearing different views, strengths and experiences to influence decision-making moving forwards'.
Milton Keynes: 'Joining the dots on health inequalities and taking some positive and collective action, in the spirit of co-production', with the aim of developing a Community of Practice to translate shared learning into local action.
Northumberland: Reducing the barriers for those experiencing health inequality by facilitating a shared commitment across sectors to take positive action for change. There is an appetite to join things together and empower the voluntary sector to take the lead and change the dialogue: 'We need a new narrative'.
Surrey: Developing multi-stakeholder action plans to promote physical activity that can improve health outcomes for the diverse communities in the Canalside ward.
Northamptonshire: Focus to be decided.
3. Sharing learning and resources through two events each year, to inspire others from the voluntary and statutory sectors interested in working together. To hear about the next event, please sign up here.
---
High-level aims
Resources and learning about…
We're better together
How the health sector worked in partnership during the Covid-19 crisis
Open Link
A 'test and learn' approach to community-led health and care
Designing a way for statutory services to share leadership with the voluntary and community sector in Lancashire and South Cumbria.
Open Link
Community-led Public Health
Preventing sight loss and reducing the chances of young people developing musculoskeletal conditions in West Yorkshire and Harrogate. 
Open Link
Meet some of the people who help to connect health communities.
We are from the kinds of organisations and communities that we seek to serve. Having worked in and around the voluntary sector as volunteers, paid staff, leaders, trustees, teachers and researchers – we understand and care about the distinctiveness and independence of the sector.
With thanks to our funders and partners:
You may also be interested in…
whois: Andy White Freelance WordPress Developer London