Welcome to the Institute for Voluntary Action Research – IVAR. We are an independent charity that works closely with people and organisations striving for social change. From the very small that directly support the most vulnerable in their local communities, to those that work nationally – across the voluntary, public and funding sectors.
We use research to develop practical responses to the challenges faced and create opportunities for people to learn from our findings. This site is home to our bank of research and resources, providing insights that can help organisations adapt to change and make informed and confident decisions.
Find useful and usable insights in 90 seconds
23 April 2019
Leadership in Philanthropy – A Newcomer's Reflections
Rebekah Goddard | Head of Learning at UK Community Foundations
Rebekah reflects on joining the world of UK Trusts and Foundations, as Head of Learning at UK Community Foundations.
read more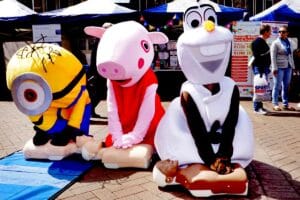 07 March 2019
Community Health Melas
Kevin Walsh | District Governor for Rotary Clubs throughout Cumbria and Lancashire 2013-14
The concept is simple; give people the opportunity to have a Health MOT in a friendly, safe environment and provide them with the advice required to make appropriate lifestyle choices. This provides a framework for the NHS and local government to work with volunteers around priorities highlighted in the NHS Long Term Plan – particularly around early diagnosis and prevention.
read more