Welcome to IVAR. We are an independent charity that works closely with people and organisations striving for social change. From the very small that directly support the most vulnerable in their local communities, to those that work nationally – across the voluntary, public and funding sectors.


We use research to develop practical responses to the challenges faced and create opportunities for people to learn from our findings. This site is home to our bank of research and resources, providing insights that can help organisations adapt to change and make informed and confident decisions.
Find useful and usable insights in 90 seconds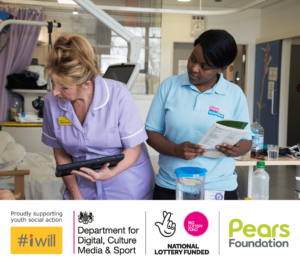 14 November 2018
How to embed youth volunteering - meaningfully
Annie Caffyn
The challenges of embedding volunteering are well-documented – from the shifting sands of voluntary services to staff perceptions and the need for regular communication and support. We've collated tips and tricks from hospital volunteer coordinators.
read more
08 November 2018
'If not us, then who?'
Katie Turner
Senior researcher Katie Turner reflects on her conversations with small charities in Ealing, as part of research to understand what is distinctive and valuable about them relative to larger charities and public bodies.
read more