Welcome to the Institute for Voluntary Action Research – IVAR. We are an independent charity that works closely with people and organisations striving for social change. From the very small that directly support the most vulnerable in their local communities, to those that work nationally – across the voluntary, public and funding sectors.
We use research to develop practical responses to the challenges faced and create opportunities for people to learn from our findings. This site is home to our bank of research and resources, providing insights that can help organisations adapt to change and make informed and confident decisions.
Briefing papers:
Planning in uncertainty
Ben Cairns, Marguerite Hunter Blair - Chief Executive of Play Scotland, Eddie McConnell - Chief Executive of Down's Syndrome Scotland
How can organisations be agile faced with an unpredictable future? Could funders better support them on this journey? This briefing follows peer support sessions with Corra Foundation grantees, focused on Planning in uncertainty.
We are living more comfortably with risk, not allowing it to stop us doing something, just doing it differently.
Briefing papers:
Towards more flexible funding
Eliza Buckley, Liz Firth, Keeva Rooney
How voluntary organisations have survived - and in some cases even thrived - since the beginning of the pandemic.
If you have an ongoing relationship with a group,

[trustees]

find it easier to give them unrestricted grants. 
Funders cannot say they are shifting the power without being flexible and including risk-taking in their grant-making.
20 October 2021
Unrestricted funding: Where does it go and what difference does it make?
Hannah Hoare, Executive Director at The Blue Thread foundation
Hannah shares The Blue Thread foundation's approach to offering unrestricted funding.
read more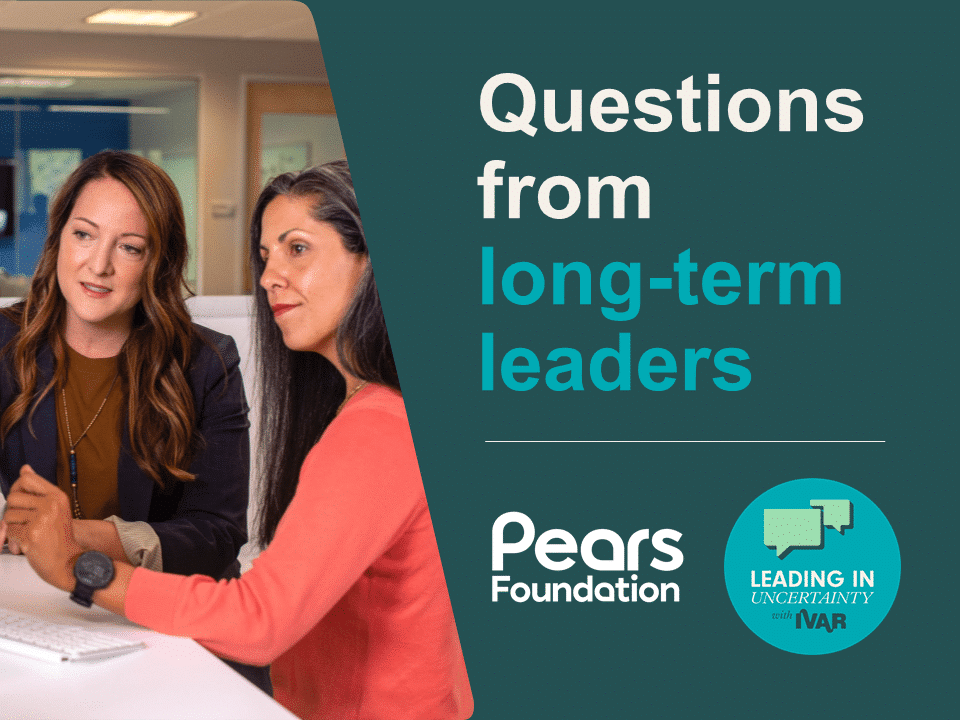 19 October 2021
What does succession planning mean, and how can you become 'successor ready'?
Annie Caffyn
This series explores questions that were raised by 12 long-term charity leaders in the regular peer support sessions convened by Pears Foundation and facilitated by IVAR. In this blog, we look at succession planning means and how you might become 'successor ready', especially during uncertainty.
read more