Welcome to IVAR. We are an independent charity that works closely with people and organisations striving for social change. From the very small that directly support the most vulnerable in their local communities, to those that work nationally – across the voluntary, public and funding sectors.
We use research to develop practical responses to the challenges faced and create opportunities for people to learn from our findings. This site is home to our bank of research and resources, providing insights that can help organisations adapt to change and make informed and confident decisions.
Briefing papers:
Briefing Three: What we learned from sharing the research
Leila Baker, Niamh Goggin
Here we summarise what we learned from sharing the research and sets out three areas for further action: the narrative and language around social investment; workforce development and connecting grant funding with social investment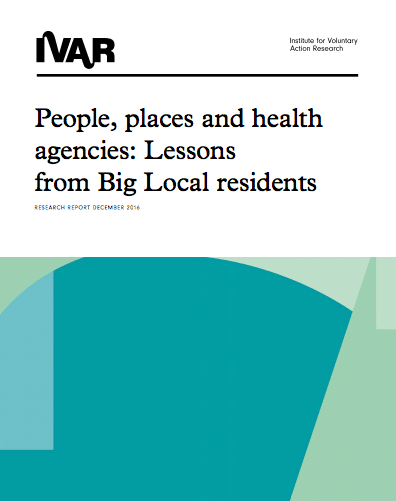 02 February 2017
Learning in responsive grant making – Thinking out loud
Houda Davis
In recent months we have been looking into theory and ideas that might help us figure out just what good learning looks like.
read more
06 November 2016
Getting on the impact bandwagon
Marilyn Taylor
IVAR associate, Professor Marilyn Taylor shares her thinking on Impact.
read more
19 October 2016
Community organisations push back on 'data burden'
Mary Darking
Through academic collaboration and partnership working, organisations push back on the burden of monitoring, evaluation and impact.
read more