What risk looks like in foundations
Starting points
Our research has focused on three dimensions of risk within foundations:
Balancing benefit and risk
Appetite for risk
The invisibility of risk
1. Balancing benefit and risk
Grant-making decisions can be understood as judgements about a balance between benefit and risk – the aim being to select applications that funders reasonably believe will make the biggest difference against their funding priorities, while being confident that the proposed work is achievable and that the funded organisation is capable of delivery.
2. Appetite for risk
There can be a lack of alignment within foundations in terms of understanding 'what risk means to us' and how it is best managed. Due diligence processes need to be proportionate to the size of the organisation being funded, the nature of the funded work, and the size of the grant.
3. The invisibility of risk
The invisibility of risk can produce processes and behaviours that are problematic to applicants and funded organisations – and that impede the flexibility and agility that the moment may call for. Foundations need to move from a deficit to a strengths-based approach, placing greater emphasis on where potential lies to deliver a positive outcome and how to work with organisations to manage and live with risk.
Too much caution can narrow the range of people and organisations funded and what that funding can achieve.
Our findings
Risk is not a static concept.
Processes need to be aligned with risk appetite.
Preoccupations with risk can be categorised under four (often overlapping) headings.
Risk needs to be looked at from a number of different angles.
Risk needs to be talked about.
Risk is not a static concept
A funder's risk tolerance will fluctuate over time and between different projects or programmes. Understanding how foundations manage their tolerance of risk is valuable both for operational staff and for potential applicants.
Processes need to be aligned with risk appetite
Without explicit agreement about the approach to risk at a strategic level, and a clear vision of the potential rewards from risk, staff lack clear structures and authority to develop tailored processes. They may fall back on unnecessarily onerous requirements, designed to anticipate all possibilities.
Preoccupations with risk can loosely be categorised under four (often overlapping) headings:
Risk of project failure
Risk of organisational failure
Risk of fraud
Risk to reputation
Risk needs to be looked at from a number of different angles
It is too often 'put into a box as a technical activity' and not considered in the light of:
The consequences that risk avoidance mechanisms may have for strategy and purpose.
What can realistically be achieved within foundation staff levels and application/grant volumes.
The level of risk that foundations can responsibly transfer to charitable organisations.
Risk needs to be talked about
Failure to fully explore how strategic decisions about risk should play out in day-to-day practice leaves staff feeling exposed and reluctant to innovate. For example, a strategic decision to 'take more risk' does not in itself provide assurance to front-line staff about how their performance will be judged: 'Do trustees really know that we aren't going to ask as many questions? And what's going to happen when something goes wrong?'.
A framework for thinking about risk
We developed a framework to help foundations to achieve greater clarity about the different aspects of opportunity and risk inherent in their strategies and aspirations. It offers seven attitudes and aspirations that influence appetites for risk, and have a direct impact on how foundations frame application processes, make grant decisions, manage grants, and make judgements about effectiveness:
Attitude to innovation
Expertise
Clarity and certainty of outcome
Data
Capacity and capability
Financial risk
Public opinion
Introduction
The framework is designed as a bridge, creating greater alignment between strategy and practice by providing a structure for interrogating the balance to be achieved between 'the things we care about' (positive risk) and 'the things that we worry about' (risk mitigation). This enables challenges and inconsistencies to be ironed out before going on to the practical question about how risk is to be identified and managed day-to-day. The framework encourages you to think about risk in relation to:
Each attitude or aspiration is plotted on a spectrum, enabling you to consider your position between two extremes. The spectrums do not automatically map onto a high/low risk continuum. Rather, the aim is to build a clear understanding of where your foundation, or a particular programme, sits on each spectrum. This provides a shared reference point in working out the detail of how best to manage risk in day-to-day practices – and what questions and processes can safely be set aside.
Making good use of the framework
1. Clarity of starting point
The framework assumes that your foundation has a clear strategy and values in place. It can then act as a conversation starter, reframing discussion about risk so that it looks at the range of judgements and considerations (both positive and negative) that underpin decisions about risk in relation to strategy and values.
2. Neutrality
The framework makes no assumptions about right or wrong in terms of where a foundation positions itself in relation to different types of risk. Rather, the question is: 'if this is our strategy, are we taking the right approach to risk?'. The challenge is to create real coherence between your foundation's values and strategy, its risk appetite and the way it works, and then to express this clearly to applicants and grantees.
3. A mixed approach
Foundations rarely have a single risk profile across all their different types of grant-making. In making the connection between strategic intent and day-to-day practice, the framework needs to be applied to each distinctive area of your foundation's work, so that the processes used to assess and manage grants are tailored to how risk is seen in these different areas, and not just applied in the same, or very similar, way across everything it does.
Considering your appetite to risk when you have a bold ambition
In 2019, we carried out a learning review of The Queen Elizabeth Diamond Jubilee Trust (QEDJT), which was established in 2012 to mark and celebrate Her Majesty The Queen's 60 years as Head of the Commonwealth. Trustees decided to dedicate nearly £80million to a five-year strategic programme to tackle avoidable blindness. Across the world, 285 million people are visually impaired, of whom 39 million are blind. Yet 80% of blindness and visual impairment is curable or treatable. Good quality eye care is a scarce resource for millions of people across the globe, including in many Commonwealth countries.
By any stretch of the imagination, this was a bold ambition. The learning for foundations interested in framing their work around a tightly defined goal includes:
Understanding and agreeing a foundation's own organisational needs and expectations is a critical first step in identifying an objective that fits its scale, aspirations and appetite for risk.
Recognising and accepting the importance of complete organisational alignment behind an agreed strategy – 'achieving strategic focus involves giving up everything else'.
Building genuine credibility as a contributor 'beyond the money' takes time and effort – being present, being interested and being useful all help this process run more smoothly.
This was also a potentially risky initiative. Our evaluation highlighted four key areas of focus for foundations considering their risk appetite and their approach to innovation:
Achieving real clarity and agreement – both internally and with partners – about what risk looks like and where it lies, and then being realistic about potential risks and taking care not to overreact; while being ready to take quick, and hard, decisions where necessary.
Taking a positive approach to risk management and mitigation, actively seeking access to skills, knowledge and expertise to assist in this task, and deploying these resources effectively.
Seeking to create relationships with grantees that enable them to contribute their expertise and have the confidence to share 'real-time' information on challenges and risks so that timely action can be taken to deal with them together.
In balancing questions of risk and benefit, being conscious of the distinctive freedoms that come with being an independent foundation and being willing to take risks where the potential rewards are sufficiently promising.
Read more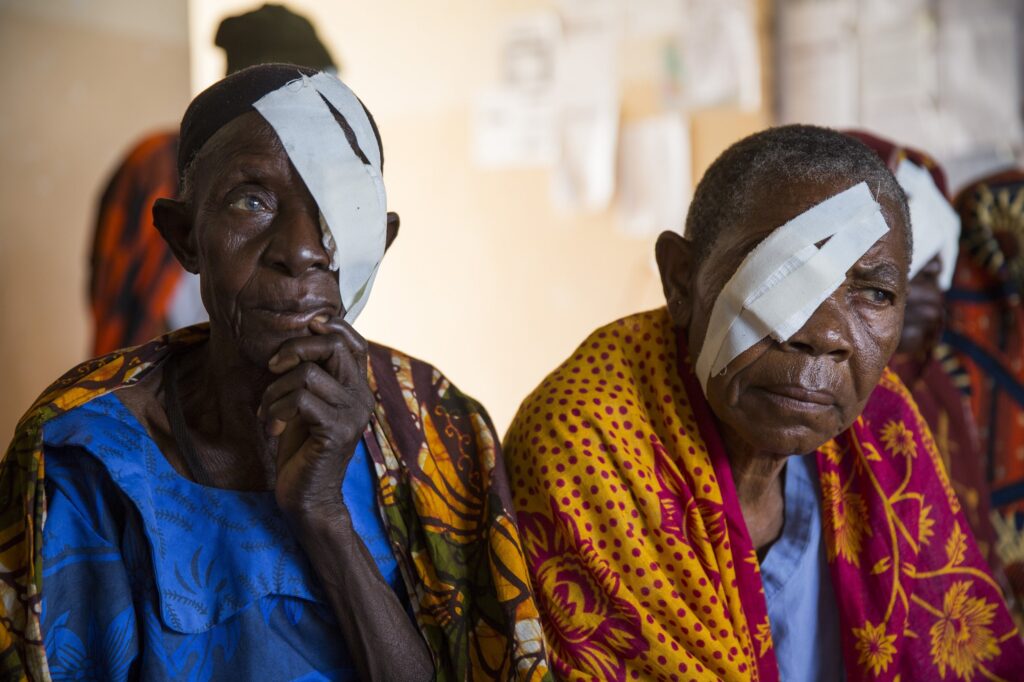 You may also be interested in…
With thanks to Justlife and the Queen Elizabeth Diamond Jubilee Trust/Rob Beechy/Duck Rabbit/Darren James for the photos used on this page.
whois: Andy White Freelance WordPress Developer London