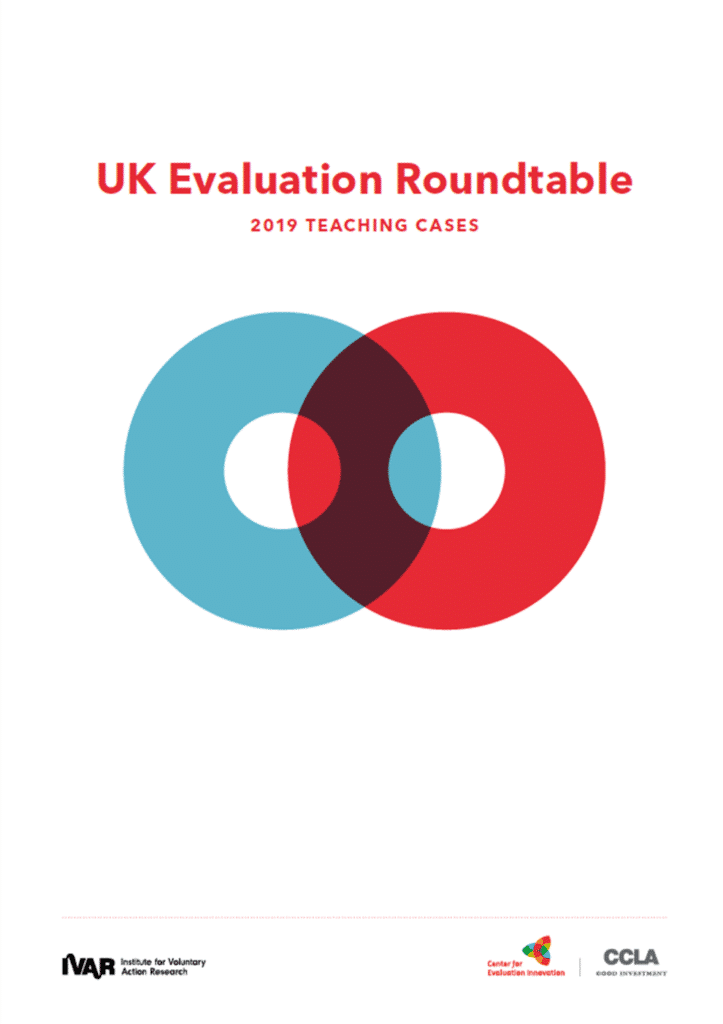 UK Evaluation Roundtable Teaching Cases 2019
Interested in how other UK trusts and foundations think about, organise and practise learning? We have published two detailed case studies – of
Pears Foundatio
n and
Corra Foundation
– on their approaches to 'making learning everyday', along with notes for how to use these teaching cases to support reflection and learning in your own organisation.
These cases were produced for the January 2019 convening of the UK Evaluation Roundtable, which Pears Foundation and Corra Foundation attended. They have also kindly agreed for us to publish their thoughtful closing reflections from the convening, shared after a day of hearing the others' perspectives on their approaches to learning.
Note: the lines are numbered in the teaching cases (page 9 onwards), to support detailed discussion.