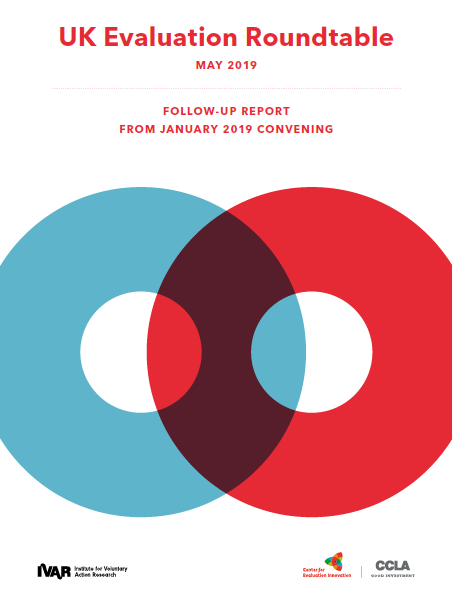 Evaluation Roundtable: Follow up report from 2019 convening
Making Learning Everyday
In January 2019 IVAR and the
Center for Evaluation Innovation
convened the fourth
UK Evaluation Roundtable
with the theme: 'Making Learning Everyday'. This report summarises key points from discussions.
The Roundtable began with an exploration of a 'teaching case' which told two stories – of how Corra Foundation and Pears Foundation conceive of, organise and carry out 'learning'. Participants unpicked decisions in the teaching case to understand their implications for learning and practice.
Together we designed a set of principles which distinguish the practice of high quality learning organisations and help us think about how we can support learning by building a set of habits. Focusing on habits ensures that learning is not a separate activity or just another step in a process. It makes learning an integral part of the way we work. And it helps to make concrete and visible what specific practices we're looking for and how the work might look if those were actually embedded.