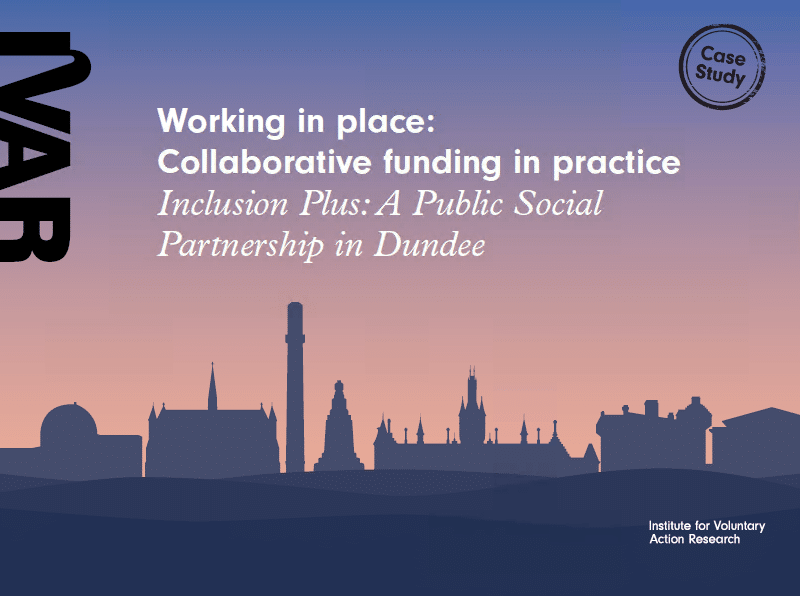 Inclusion Plus: A Public Social Partnership in Dundee
Case study
This case study is one of five exploring how independent charitable funders and local, regional and national public agencies can work together in a given geographic area.
The case studies are part of IVAR's wider work on place-based funding approaches, which includes Working in Place: A framework for developing and designing place-based funding approaches and Working in Place: Collaborative funding in practice.
Inclusion Plus aimed to 'develop a long-term national model for school-focused intervention with additional family support that significantly reduces school exclusion while enhancing learning opportunities and improving the chance of moving into positive destinations by the young people involved'.
Inclusion Plus was a city-wide programme delivered in four secondary schools in Dundee by three voluntary sector delivery partners – Apex Scotland, Includem and Skillforce.
In its first two years, the programme supported 1,250 young people. In each school, Apex operated an Inclusion Unit, Skillforce offered an alternative curriculum once a week in place of one subject, and Includem provided intensive support outside school hours to a small number of families with complex needs.