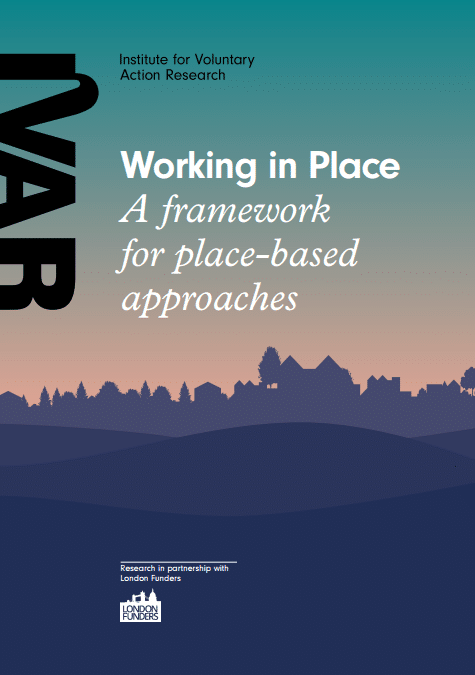 Working in Place
A framework for place-based approaches
In 2015, IVAR undertook a study of place-based approaches to funding, working with London Funders and overseen by a steering group of :
Association of Charitable Foundations (ACF)
Big Lottery Fund
City Bridge Trust
Comic Relief
Esmée Fairbairn Foundation
Lankelly Chase Foundation
Tudor Trust
UK Community Foundations
The research aimed to shed light on the place-based approaches used by UK trusts and foundations, and identify learning about the pitfalls and successes of these approaches.
Using the findings from our research, we have produced a framework to support funders in the planning and implementation of place-based approaches. This is presented in the form of questions linked to key stages in the development of place-based working: rationale, design and delivery. The aim is to help funders to anticipate, address and review the challenges of place-based approaches in order to achieve their potential benefits.