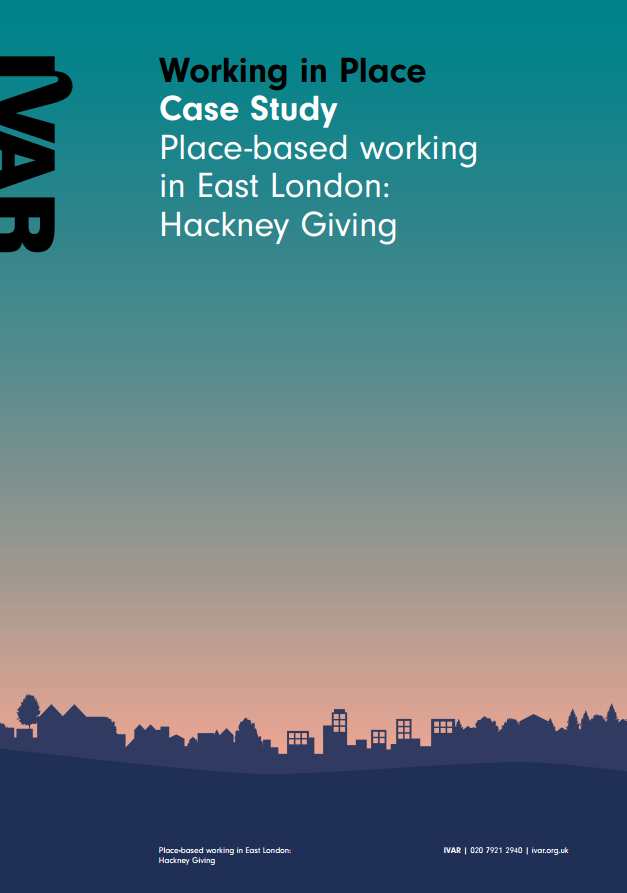 Case study: Working in Place: Hackney Giving
This is a case study of Hackney Giving, written as companion to IVAR's research Working in Place.
Hackney Giving provides grants for small, grass-roots projects that directly benefit the residents of Hackney, with an emphasis on employment and training, or health and wellbeing. It is jointly managed by Hackney CVS and the East End Community Foundation (EECF), with a range of other partners on the steering group.
This case study is based on interviews with staff and trustees at Hackney CVS and East End Community Foundation as well as a review of relevant documents (e.g. Hackney Giving Annual Report 2014).