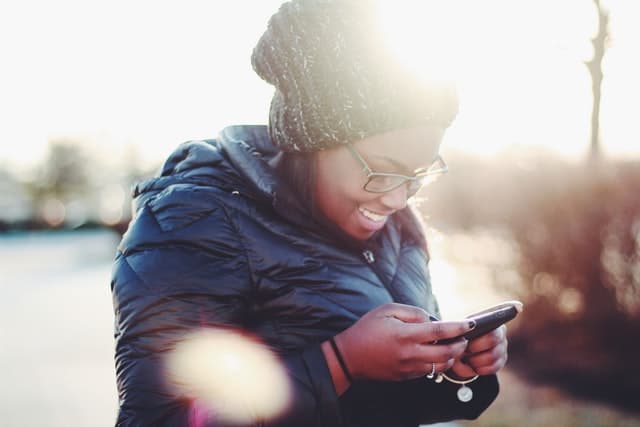 How Chilli Studios were bold and experimented with tech
An inspiring case study from our report Response to change: how small voluntary organisations are using tech
Chilli Studios shared their story with us for our latest report Response to change: how small voluntary organisations are using tech. Their case study shows how they use tech to monitor and evaluate the influence of their services.
---
Chilli Studios aims to improve mental health through creativity. Based in Newcastle, they deliver services to people experiencing mental health difficulties and other forms of social exclusion: 'We're community focused… Art is the central tool but it's about bringing people together and creating a strong community of support through creative activities… people get to a better place and form better relationships and have hope'.

Alongside developing a podcast and a wellbeing subscription inbox during Covid-19, Chilli has continued using technology to improve how they monitor and evaluate the influence of their services. At the outset, their objective was clear: 'We wanted to develop a sense of whether we're making a difference in people's lives, and to some extent prove it'. Pre-Covid, they began to consider options for gathering data on how their users were experiencing their services and programmes.
Working with an IT specialist, they developed an app for service users to record their mental health and how they experience the service. This data is then fed into their existing Customer Relationship Management (CRM) database. 'We wanted to see how well people are progressing. For example, with creative writing [classes], are they showing improvements in their wellbeing? Not just saying 'it's good' or 'bad', but to give us a sense of the benefits and its value. Then with that data, you can consider how to improve things and measure those improvements, and articulate that to funders'.

Each service user enters data into the app which is linked to their individual membership data on the CRM database, making data collection easier. While a small number of service users may show resistance to using the app and others will take time becoming comfortable with it, they are sure the app will become part of their everyday life.
The app will make a big difference to Chilli, helping them to understand how their services make a difference in the lives of their service users. Chilli also feels more confident about the future as the app is 'making us ready for the future and the different kinds of needs we'll have'.

What can other SVOs learn from Chilli Studios' experience? 'We have lots of big ideas… We could be throwing money into something that is a waste of time. So, my advice would probably be understanding what the need really is and researching it first'; 'Collect in a simpler and often more powerful way.'
---
Response to change
We've collated the findings from our report on our key insights page here, as well as links to download the full report. Visit it to find tips and advice for SVOs; more stories of SVOs embracing digital as a response to Covid; suggestions for how funders can support the use of tech, and challenges facing both SVOs and funders.
Image credit: Meghan Schiereck on Unsplash