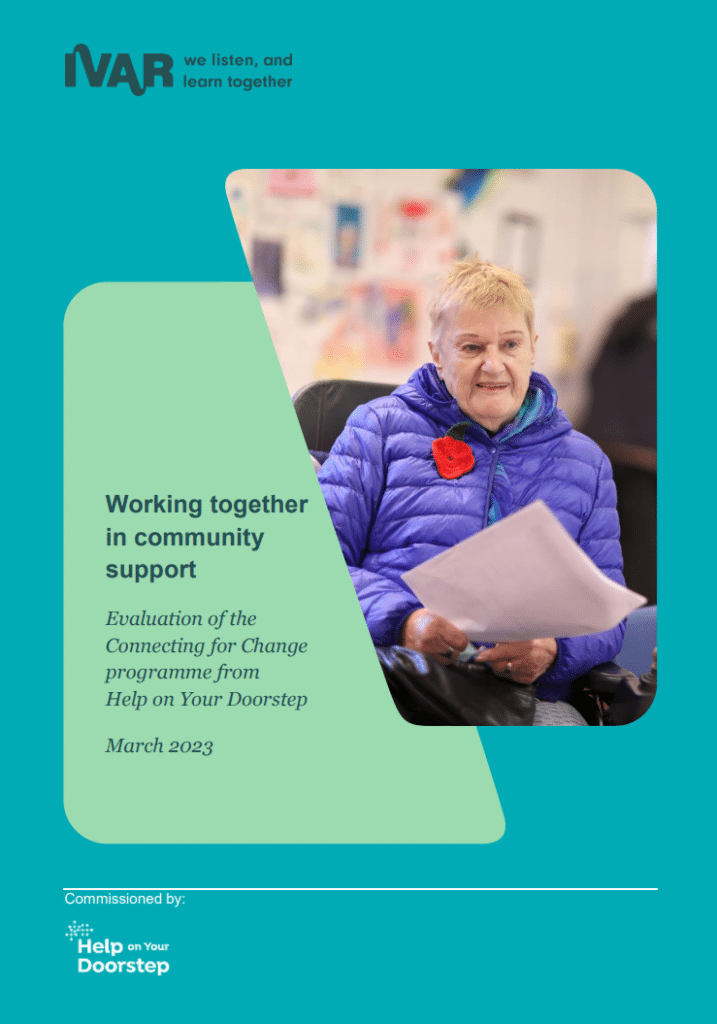 Working together in community support
Evaluation of the Connecting for Change programme from Help on Your Doorstep
Since May 2019, we have been working with Help on Your Doorstep (HOYD) to evaluate their Connecting for Change programme, a four-year initiative funded by The National Lottery Community Fund (NLCF) as part of the Reaching Communities grant.
Working together in community support explores how HOYD is evolving its work in order to make a difference to people living in an increasingly challenging socio- economic climate, for both individuals and the organisations that exist to serve them.
HOYD works with the residents of Islington, London, to improve their lives, enhance wellbeing and strengthen the community through various activities and programmes. This includes Connecting for Change, which provides ongoing support, advice and referrals into specialist services for residents.
This report summarises what was learned about how and where the approach taken by HOYD, through the programme, has led to the intended outcomes for Islington residents. We found that the way people are supported through Connecting for Change is as important as what they are supported with. We share some of the key insights this work has surfaced about working with vulnerable residents, some of which may be applicable to community work beyond the Borough.
In addition to this report, we have produced a series of printer-friendly A4 posters which set out key insights from Connecting for Change on supporting positive change in communities. The report and posters are available for download below.
Please do join our newsletter to receive updates about future publications.