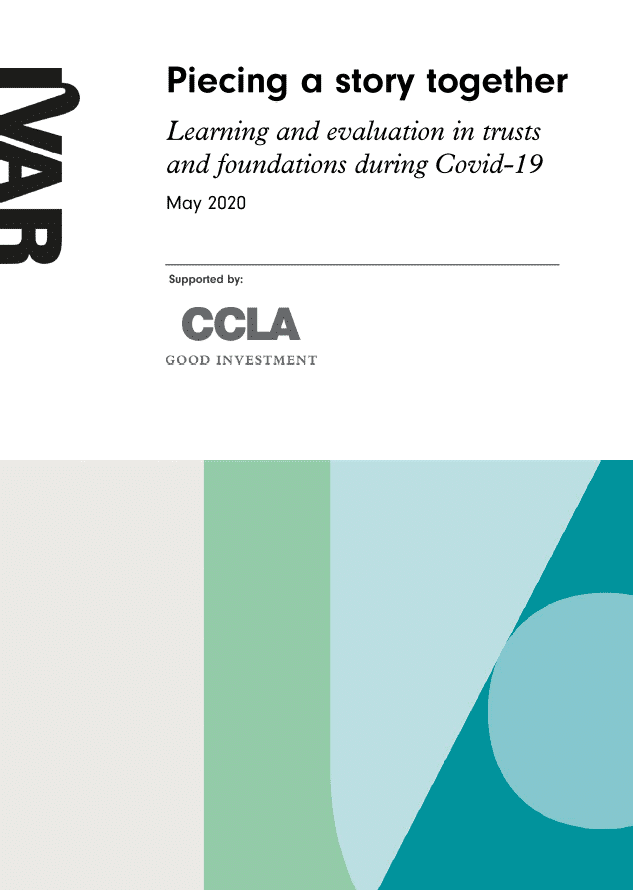 Piecing a story together
Learning and evaluation in trusts and foundations during Covid-19
Based on an approach we are using with VCSE organisations
, in the last week of April 2020, IVAR facilitated two online sessions of the
Evaluation Roundtable
Community of Practice. This briefing shares how evaluation and learning staff are supporting their foundations through the immediate crisis and our reflections on the questions and opportunities for funders that they raise.
Community of Practice sessions are open to all foundation staff leading on evaluation and learning. Our aim is to create a space where they can share challenges and dilemmas, and learn from each other's experiences in their efforts to put learning at the heart of their foundations' response going forward. Find out more about the sessions here.
Read more briefings from our Covid-19 series for Trusts and Foundations here.