Covid-19: Support for voluntary sector leaders and their funders
The outbreak of the coronavirus in the UK presents a shock that is without precedent for almost all of us.
Leaders of smaller voluntary organisations are experiencing stress and a prolonged period of uncertainty. We are offering them online peer support sessions. 
As we build a picture of the challenges they face, we are also advising funders on how to respond. This page will be updated with the latest information about our efforts, and links to past research that may be useful.
I found it really useful to hear what other organisations do and how they are handling the current crisis. 
It's good for mental wellbeing and to have the opportunity to talk and share with others in similar situations.
30 July 2020
Covid-19 in 50 languages
Mike Aiken
Mike Aiken looks at how one Sussex charity - Sussex Interpreting Services - has re-designed their entire service, at short notice, to continue providing vital support during the Covid-19 pandemic.
read more
09 July 2020
6 reflections on collaboration during Covid-19
Nancy Towers | SEUK & Sonakshi Anand | IVAR
We share the challenges to and pressures of cross-sector partnership working in healthcare settings during the pandemic.
read more
08 July 2020
Seeing with an applicant's eye
Ben Cairns
15 weeks ago, we proposed five principles to guide funders in rising to the challenge of the Covid-19 crisis. However, some VCSE organisations now report worrying signs of wobble and strain, even in the most open and agile of funders.
read more
The following resources from our back catalogue of research may be useful at this time. Soon, we will be adding advice and reassurance shared by voluntary sector leaders through the peer support sessions we have been running in response to the Covid-19 crisis.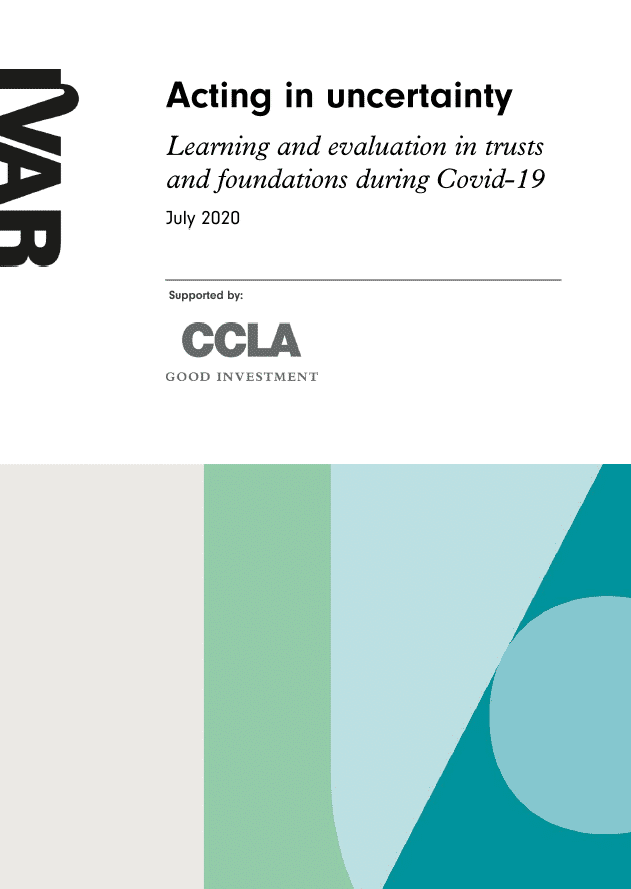 Briefing papers:
Acting in uncertainty
Ben Cairns, Houda Davis, Liz Firth, Chris Mills
This briefing shares the experiences of the 20 staff participating in our Evaluation Roundtable Community of Practice sessions during June 2020 and our reflections on the questions and opportunities for funders that they raise.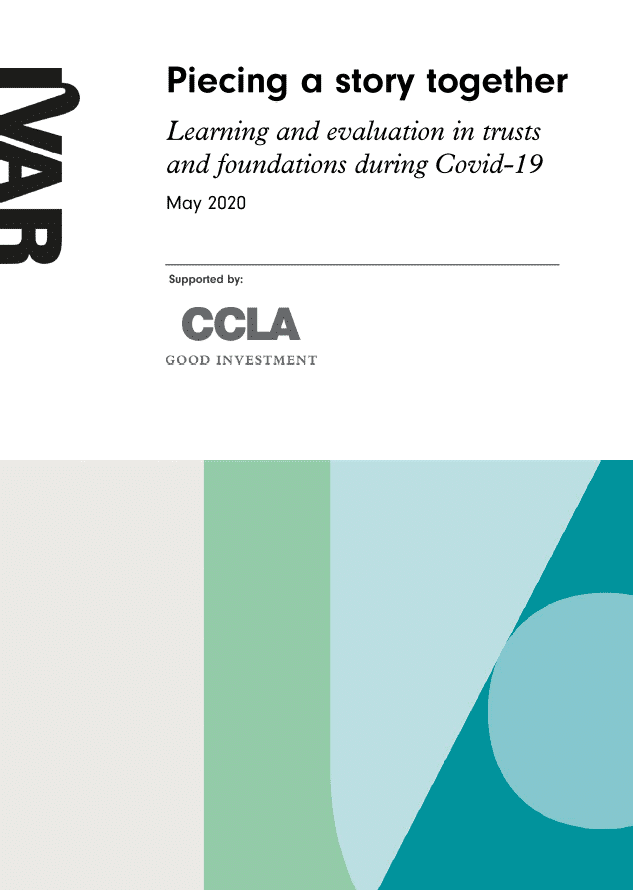 Briefing papers:
Piecing a story together
Covid-19 is changing the funding world like nothing before it. This briefing shares how evaluation and learning staff are supporting their foundations through the immediate crisis and with questions about what all this means for the future.
25 June 2019
The gift of time: Practical tech tips and what we learnt from sharing them
Ellie Hale | CAST, Lynne Dyer | Growing Links
Growing Links share their experience of tech and reflections on what was learnt during the study.
read more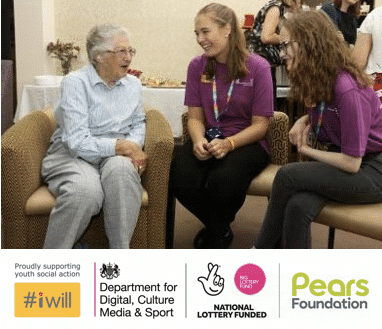 09 November 2018
Reimagining hospital volunteers - getting started with under 18s
Annie Caffyn
It's one thing to decide that you want to work with young volunteers, but where do you start and how do you keep new recruits interested? We've collated tips from hospital volunteer coordinators.
read more
Research reports:
Duty to Care?
This research aimed to generate and share learning about changes in grant need and grant-making in the context of the recession.
Publications:
Duty of Care
This research aimed to generate and share learning about changes in grant need and grant-making in the context of the recession.
Publications:
Turning a corner
We believe funders could make adaptations to grant-making practices to respond to the needs of small voluntary organisations.