The Jane Hatfield Award: Supporting the next generation of researchers and activists
This year, The Institute for Voluntary Action Research (IVAR) is launching the Jane Hatfield Award in partnership with The Ubele Initiative ('Ubele'). This is an annual grant of £5,000 for a team of young researchers to investigate issues or topics related to community, social action and/or social justice. In this inaugural year Ubele have provided match-funding, allowing us to make the award to two project teams, supporting their research into the experiences and barriers within the voluntary sector for Black and minoritised individuals. We will provide guidance, resources and platforms for project development and delivery to support these young researchers.
The Award is named in memory and celebration of Jane Hatfield: Trustee and then Chair of IVAR between 2006 to 2021. She was a passionate and valued member of the voluntary sector. Her contributions strengthened the sector and included – among many things – supporting the next generation of researchers and activists. As Chair of IVAR, she advocated for the organisation to more proactively support people in the early stages of their careers, and always pushed IVAR's thinking.
This year's awardees are all part of Ubele's network of young researchers. Together, IVAR and Ubele see this as an exciting opportunity to enable young researchers from Black and minoritised backgrounds to develop their skills in the leading and delivery of research projects.
"IVAR and The Ubele Initiative are passionate about supporting the next generation of researchers and activists, with a focus on young researchers from Black and minoritised communities. Our aim is to start with an Award and then leave the rest – defining the research question; shaping the design and research team – up to the individuals in receipt of the Award. We will be working closely with the teams to ensure they feel supported throughout. The two proposals are really promising projects that have great potential to develop our understanding of the experiences of the voluntary sector and explore ways to strengthen it."

Palmela Witter, IVAR Trustee, and Karl Murray, Associate Director for Research and Evaluation at The Ubele Initiative.
The two teams of young researchers are now in receipt of the Award and work is underway. The teams summarise their projects below:
"Our project will investigate how Black and Brown young men, with experience of the criminal justice system, can reintegrate back into society through social entrepreneurship. The research aims to identify the barriers and challenges for participants to understand whether social entrepreneurship is a viable and accessible option for young men when exiting the criminal justice system, with the hopes to garner additional insights into:
1) What it means for individuals from excluded groups to integrate back into society.
2) What support exists and is required to access social entrepreneurship and help young offenders."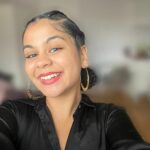 Ammaarah Felix (she/her) is an educator, writer and consultant on all things gender, race and reproductive justice related. She freelances her consultancy and works with charities and organisations to create models of best practice with regards to gender-based violence.
Sharon Tamale (she/her) is an educator, most recently supporting Law and Criminal Justice students. Sharon has completed her Masters in Education focusing on how prison education aids the rehabilitation and reintegration of young Black boys leaving prison.
Naomi Robinson is a researcher and consultant, with experience conducting user research in the technology industry as well as social/community research. Naomi contributes to the work within youth employment as a Youth Advisory Board Member at Youth Futures Foundation.
"We will investigate how efficiently racially marginalised young people are able to engage in social action and social entrepreneurship. Our project aims to understand and, critically, share the barriers that young people face. We hope to contribute much-needed evaluation into the experience of racially marginalised communities of the voluntary sector."
Simin Wadiwala is a freelance organiser and researcher with a focus on setting up and supporting cooperatives, through Radical Routes, a UK-wide network of cooperatives founded with values of radical social change.
Nikhwat Marawat runs the award-winning mental health C.I.C, The Delicate Mind (TDM).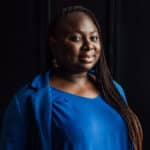 Ayisatu Emore founded Idaraya Life CIC as a direct response to the health inequalities that became more apparent in 2020. She also works freelance providing her project management, facilitation and strategic thinking skills on research projects.
The outcomes from the research projects will be released in winter 22/23 on IVAR and Ubele's websites. For more information on The Jane Hatfield Award, please contact IVAR on enquiries@ivar.org.uk.