Welcome to IVAR. We are an independent charity that works closely with people and organisations striving for social change. From the very small that directly support the most vulnerable in their local communities, to those that work nationally – across the voluntary, public and funding sectors.
We use research to develop practical responses to the challenges faced and create opportunities for people to learn from our findings. This site is home to our bank of research and resources, providing insights that can help organisations adapt to change and make informed and confident decisions.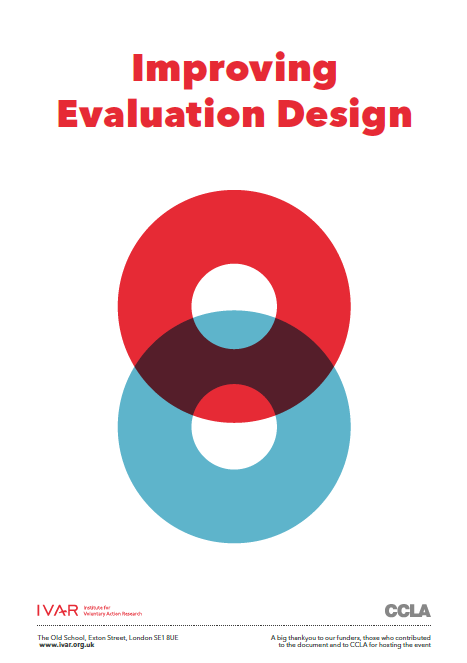 Publications:
Improving Evaluation Design
Ben Cairns, Katie Turner
A new resource for funders to support the design and commissioning of evaluation.
02 February 2017
Learning in responsive grant making – Thinking out loud
Houda Davis
In recent months we have been looking into theory and ideas that might help us figure out just what good learning looks like.
read more
01 September 2016
Building a culture & structure for learning
Bridget McGing
At Pears Foundation, we place a strong emphasis on learning: both on our own learning, and the learning of our partners. It sits at the heart of our funding model, to 'commit, learn and refine', as well as supporting and informing the long-term, core-funding relationships that make up the majority of our giving.
read more