Since March 2020, many funders have transformed their relationship with charities, dismantling onerous processes and proactively offering a range of financial and technical support. This new mood of agility, trust and common endeavour points the way to a healthier and more collaborative relationship between funders and the VCSE sector.
The challenge now is for funders and VCSE organisations together to interrogate these new behaviours and to nurture and grow the best of them into the future. Examples of what this new approach might involve and require are set out here. 
13 November 2020
Four principles to shape your grant-making today
Ben Cairns
We need to find the confidence, skills and ways of working to operate effectively in our current environment, accepting that changing restrictions will feature in our lives for the foreseeable future.
read more
Briefing papers:
'Lived experience' in grant-making practice
Sonakshi Anand, Charlotte Pace
We have summarised what 'lived experience' within grant-making processes means for four intermediary funders working with Comic Relief. In light of the Covid-19 crisis, it feels more important than ever to open lines of communication between funders and communities.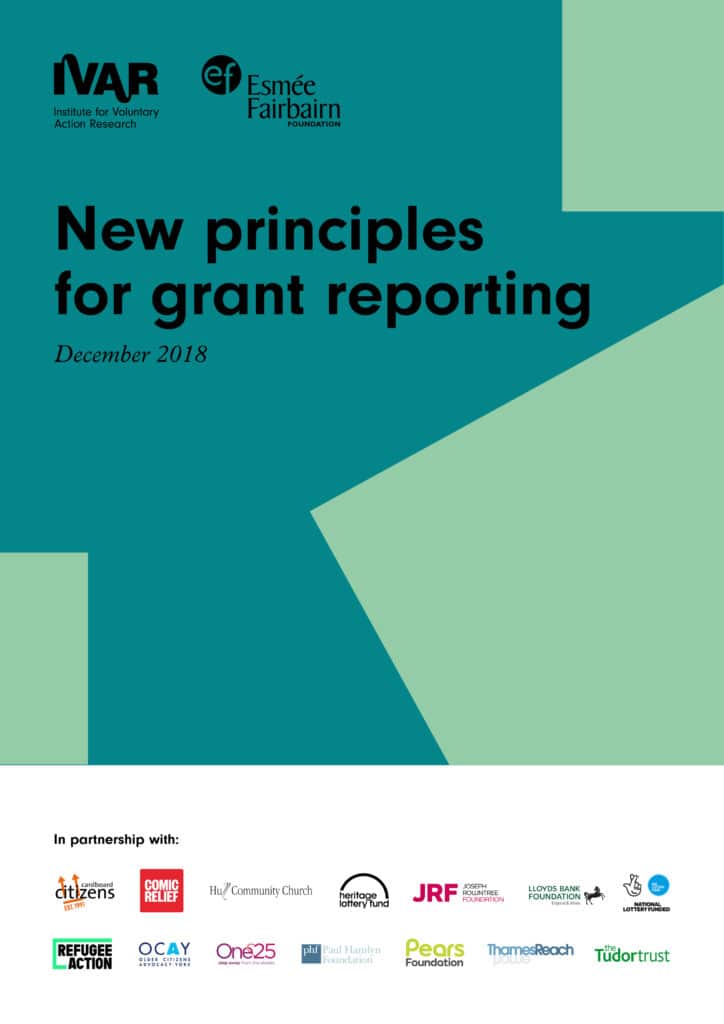 Publications:
New principles for grant reporting
Over the course of two workshops in April and September 2018, a group of funders and funded organisations developed a set of principles to make grant reporting a shared, more meaningful and mutually beneficial experience.