The contribution and value of the VCSE sector in East Sussex
March 2021
research_report
This report explores the value and contribution of the voluntary, community and social enterprise sector in East Sussex – including how the sector responded to Covid-19 and how people see the sector's future. As well as a detailed look at the positive contribution organisations are making in East Sussex specifically, we offer an interesting perspective on how to present the value of the voluntary sector in a way that goes beyond traditional 'impact' or economic metrics; and explores how funders, the public sector and VCSEs can best support each other in the future.
We hope this work informs both future thinking about cross-sector collaboration in East Sussex; and how other local authorities consider the contribution and value of the voluntary sector. 
You can read highlights from this report and find out more about how commissioners and VCSE organisations can work together here. 
Download
(Value and contribution of the VCSE sector in East Sussex - IVAR March 2021 - FINAL)
Back to results
---
You might be also interested in
The value of small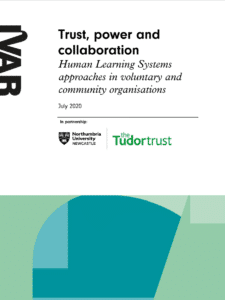 Trust, power and collaboration: Human Learning Systems approaches in voluntary and community organisations