Terminology
Terminology

Place-based approaches:
We use the term to mean targeted investment in defined geographic areas. This is usually a package of support – for example: multiple grants; particularly large investments; grants and additional funding plus activity (capacity building, networking, influencing activity) – within a defined place.
Place-based approaches have grown in popularity in recent years as funders have begun to recognise their potential for providing a more holistic approach to complex problems, as well as engaged in wider debates about the role of their funding in light of shifts in policy and the economy. 
Here, you will find research reports, case studies and our place-based funding framework – all aimed at helping independent funders, public funders and their partners to understand the why, what and how of place-based working. 
Publications:
Working in Place: Collaborative funding in practice
Eliza Buckley, Ben Cairns, Marilyn Taylor, Katie Turner
Responding to recent shifts in policy and the economy, some public and independent funders are working together on a range of issues from mental health crisis-care to school exclusion. This report collates learning from five such partnerships, with praise for collaborative champions who can 'leave their organisation at the door' and other advice for cross-sector working.
Arrive gently. Engage patiently. Stay awhile. 

We've learned that spending time listening first, building trust, and making a commitment for the long term are approaches that help place-based collaborations succeed.'
Page source
Page source
This page and the Working in Place publications are based on:
A literature review of place-based approaches in the UK 
Interviews with 50+ staff, trustees and partners at 21 UK trusts and foundations
Share & Build sessions with 70+ representatives of trusts, foundations and statutory funders at events organised with: ACF and ACF Northern Ireland; the Scottish Funder Forum; Yorkshire Grant Makers Forum; Wales Funder Forum; and London Funders.
1/3
Developing a framework for action
In 2015, we undertook a study of place-based approaches. The research aimed to shed light on the place-based approaches used by UK trusts and foundations and identify learning about the pitfalls and successes of these approaches. Out of this, and other work around place, we have developed a framework for place-based approaches to support funders in their planning and implementation.
2/3
Who is it for?
Staff and trustees at charitable trusts and foundations who have responsibility for making strategic decisions about funding approaches or who are leading the delivery of a place-based programme. Community foundations and local funders may also find the framework useful.
3/3
What is it for?
The framework is simply a way of organising a conversation when planning or reviewing place-based work in order to: 
Help surface assumptions and different opinions when working with multiple partners

Provide a structure or checklist for use when planning an approach or reflecting on progress

Support the sharing of thinking and improving transparency
The purpose is not to identify good or bad practice but rather to provide a prompt for discussions, helping funders to consider key questions about place-based approaches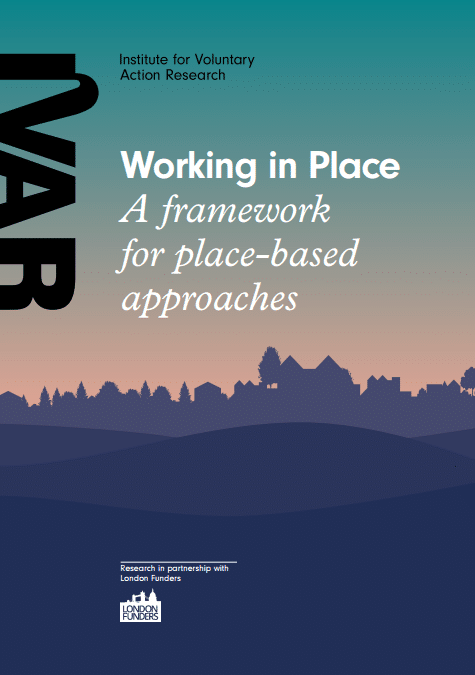 Research reports:
Working in Place
Eliza Buckley, Ben Cairns, Marilyn Taylor
Download the full, detailed framework for place-based approaches that includes practice examples and funder quotes.
Place-based funding framework.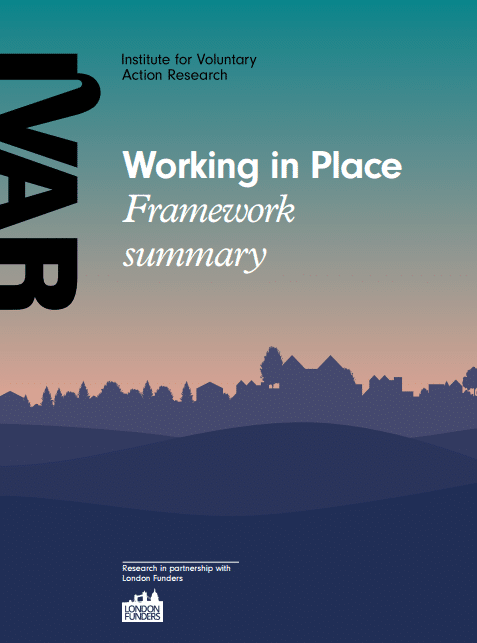 Publications:
Working in Place: Framework summary
Eliza Buckley, Marilyn Taylor, Ben Cairns
This short, practical framework can be used to support thinking and discussion around funding in place.