Source
Source
IVAR Assessing the
impact of multi-purpose
community organisations

Institute for Voluntary
Action Research
Community Action:
The Role and Contribution
of Community Organisations
Terminology
Terminology
Impact: the difference the whole organisation (as distinct from its individual projects or programmes)  makes to communities over the long term
Community: the individuals, groups and organisations in an area
We work with funders and voluntary organisations to identify problems, analyse them and reach conclusions that can progress 
learning and achieve change on all sides. We have a significant body of work in this area and a network of local, national and international contacts that puts us in a distinctive position, allowing us to occupy the role of independent 'critical friend' to strengthen the accountability, learning and grant-making practice of foundations.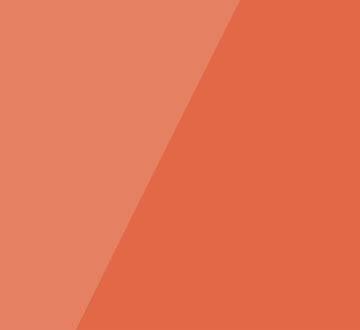 Community
Organistaions make a difference to people all over the country, particularly those who need them the most.
Downloads
Downloads
The report
The framing paper
Presentations
VSSN and conference papers / presentations
Timing:
Summer 2009 to Autumn 2010
Numbers:
Collaboration with nine community organisations
Places:
In three parts of England (Bradford, Bristol and Exeter)
Brief:
To generate new insights into the difference that community organisations make to the communities where
they work; and to develop a shared understanding of what an appropriate, mewaningful and proportionate
approach to impact assessment might look like.
Process:
Collaborative action research. Carried out in two stages called 'Inquiry' and 'Action'. During the inquiry stage,
we held open space events and workshops with the community organisations to think about 'How do we assess
our impact?' and 'What are the issues?' In the 'Action' stage we developed and then tested out three different
ways of assessing impact.
Nine Community organisation:
The nine community organisations we worked with described themselves as 'multi-purpose'. They offered
many different kinds of services, activities and facilities to people, groups and organisations in their local area.
They were involved with social, economic and environmental wellbeing in the area. Typically they are located in a building which is open to local people and may also host other community groups and organisations.
•Action for Business Limited
•Bede House Association
•Bradford Trident New Deal for Communities
•Cambridge House
•Exeter Community Initiatives
•Newlands Community Association
•Ockment Community Centre Association
•Teignmouth Community Association
•Time and Talents Association
It's a place where people who
feel like they're not useful come
and feel useful."
1/5
What difference 
do they make?


Prevent communities from becoming the 'forgotten patch'

Integrate services

Offer stability

Build confidence
2/5
Prevent communities from becoming the 'forgotten patch'


Help people to get new groups or activities off the ground

Provide a venue for essential health and welfare services, as well as leisure and education activities

In some areas the community organisation may be the only place that families can afford to rent for a party or other special occasion
3/5
Integrate services

Organisations are well-practised in finding ways to 'paper over the cracks' between different funding programmes, enabling them to sustain services, activities and facilities over the long term.
4/5
Offer stability

Community organisations help communities through difficult times. Their services, activities and facilities evolve according to the needs and wants of local people; and they participate in wider local meetings, forums and strategic partnerships.
5/5
Build confidence

They bring people together, developing local pride and reputation. For example, they connect diverse groups of people through services, activities and facilities. They can also improve the physical appearance of the area through the transfer and improvement of unused properties.
…we need to show that we can make a difference to the people and communities
we are working with over the long term. It means demonstrating that we are not
afraid of looking hard at what we can do and how we can do it better. It means
being dissatisfied with quick-fix scorecards and simplistic measures. It means
asking ourselves how our organisations can assess their impact in ways that are
meaningful and relevant to volunteers, staff and boards; to those commissioning
our services; but most importantly to the people and communities we were set up
to benefit. If it were possible to press a single button and get a simple answer to the
impact question, these organisations would have done it years ago. Impact
assessment is not an appropriate path for all organisations and particularly not for
small groups. Above all, it is important that community organisations, funders and
policy makers work out why, when and for whom impact needs to be assessed."