Working in place: Local case studies
In partnership with: London Funders, LankellyChase Foundation, Big Lottery Fund, Power to Change, John Lyon's Charity and Robertson Trust
Topline timings: Ends Autumn 2017
live_project
Background


In 2015, we began a programme of research into place-based funding, which aimed to shed light on the approaches used by UK trusts and foundations and identify learning about the pitfalls and successes of such work. Our research in this area has been driven by:
Growing recognition amongst funders that the issues they wish to address – particularly in the most disadvantaged areas – are multi-faceted and that place-based funding might be one way of delivering a more holistic approach

Wider debates and discussion about the role of independent funding in light of shifts in policy and the economy (for example, reductions in statutory funding, welfare changes, a move towards devolution/localism).

The research has been in two phases. In Phase One we engaged over 100 foundations and public funders across the UK in reflection, discussion and debate which led to the co-production of a framework for place-based funding approaches: Working in Place. Phase Two is underway at the moment – five local case studies.
The brief
In October 2016, we began a second phase of place-based funding research to build on the framework, using case studies to explore how different types of funding operate and interact in a given geographic area. Through this research we are exploring how independent funders can work effectively with local, regional and national public agencies in a time of change.
The study aims to provide:
Insight into a range of approaches and options for independent funders to work with public funders operating locally, regionally or nationally;
Practical ideas about how independent and public funders can work more effectively together; and
A reality check on what is possible and appropriate in relation to joined up funding in and of place, through learning about the conditions and resources required for different approaches to work.
Research design


Five local case studies – comprising interviews with local stakeholders, including independent funders, local authority representatives, public agencies and voluntary organisations. We are looking at specific examples of place-based approaches in Dundee, York, Bristol, Scotland and the London Borough of Harrow.

For more information on this project, please contact Eliza Buckley.
Back to Live Projects
---
You might be also interested in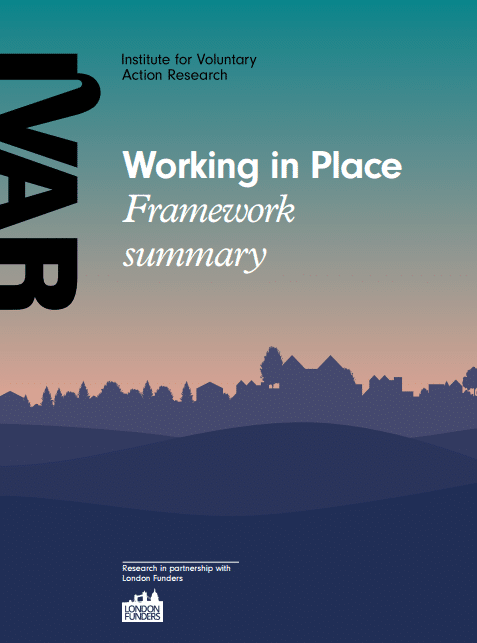 Working in Place: Framework summary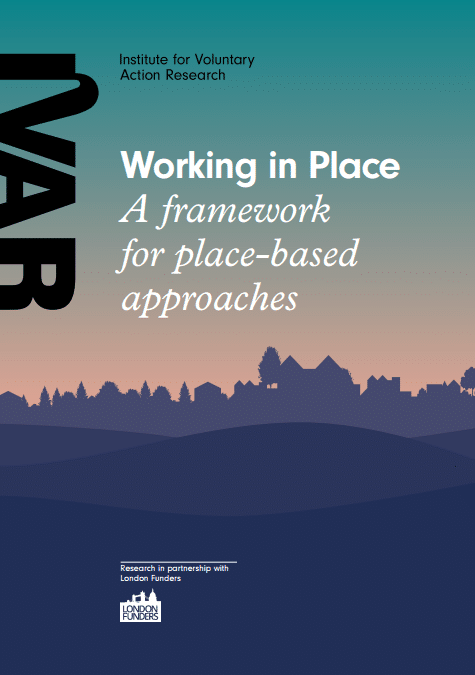 Working in Place