Terminology
Terminology

Evaluation covers a broad range of activities:
Performance management e.g. reporting and monitoring

Knowledge management

Organisational learning
Here, the term is used to represent the suite of foundations' evaluation related activities focusing on the use of, and demand for, evaluative information rather than solely on evaluation.
The Evaluation Roundtable is a network of foundation leaders in the UK, the US and Canada. The Roundtable aims to improve evaluative practice in foundations by infusing it with cutting-edge ideas, and by providing foundation staff with an opportunity to refine and deepen their thinking and practice.


It is a resource for information on what other foundations are doing, as well as for ideas about where and how foundations might develop their practice. The Roundtable is uniquely positioned to help experienced evaluation leaders refine their practice and consider how evaluation's role, positioning, and focus within a foundation might best be designed.
Who is the Roundtable for?

Leaders in evaluation, including CEOs, directors of evaluation, learning or impact, senior programme and grants officers with the authority to effect change in their organisations.

Learning & development
We run twice-yearly seminars with facilitated discussions on a range of activities including; performance and knowledge management, and organisational and strategic learning.
Each seminar focuses on a specific theme and one or more members share a teaching case related to an experience within their organisation.
Breaking new
ground
Participants share and generate insights that help them to manage evaluation within their organisation more effectively. Collectively they will also be contributing to developing evaluation practice within the sector.
How do grantees benefit?
The focus of improving evaluation within foundations should always be on the benefits it will bring to grantees, in terms of strengthening the impact of their activities and helping to capture learning in a way that is mindful of grantees' own time and capacity.
18 October 2017
What it's like to be under the microscope
Gina Crane | Communications and Learning Manager at Esmée Fairbairn Foundation
Gina shares what it's like to be under the microscope as the subject of the Evaluation Roundtable's Teaching Case, which she describes as 'a 'warts and all' case study of a real evaluation'.
read more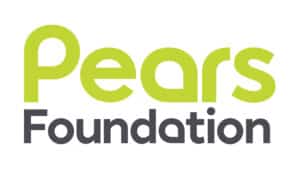 01 September 2016
Building a culture & structure for learning
Bridget McGing
At Pears Foundation, we place a strong emphasis on learning: both on our own learning, and the learning of our partners. It sits at the heart of our funding model, to 'commit, learn and refine', as well as supporting and informing the long-term, core-funding relationships that make up the majority of our giving.
read more
Publications:
Evaluation Within UK Trusts and Foundations
Tanya Beer, Ben Cairns, Julia Coffman, Rebecca Moran
This report presents the first ever picture of evaluation within larger trusts and foundations in the UK.
Thank you
A big thank you to those who contribute funding and their time throughout the year and to CCLA for hosting Roundtable events.


Publications:
Improving Evaluation Design
Ben Cairns, Katie Turner
This paper, produced for the Evaluation Roundtable event on 27th April 2016, offers a practical resource for foundation staff in assessing and/or improving their processes for the design stage of commissioning external evaluations.
How to get involved
If you are interested in attending the evaluation events. Please email:

Attendance is by invitation only but we warmly encourage you to get in touch.
Roundtable focus

April 2016: Commissioning Evaluation

May 2017: How to be a learning organisation

January 2019: Making Learning Everyday