Are you a charity?
We are calling for funders to adopt more open and trusting practices that make life easier for those they fund, in light of the ongoing uncertainty caused by Covid-19.

Our ambition is to see these commitments extend beyond the crisis: to become standard practice in the sector.
We can always do better and this initiative commits us to that, do it better and always have at the forefront of our work those at the front line.
We commit to making grants in a way that reflects the realities facing VCSE and other civil society organisations now and for the foreseeable future.
We will be realistic about how much assurance applicants can reasonably give us; we will clearly explain how we assess risk when we make our funding decisions
We will enable them to respond flexibly to changing priorities and needs – we will give unrestricted funding; if we can't (or are a specialist funder), we will make our funding as flexible as possible
Our Trustees are committed to moving 90% of our annual spend to unrestricted grants within three years
We contribute towards the essential operating costs of an organisation, not just to direct project costs

Thinking about… core funding
The benefits and challenges of core funding, with recommendations of when and how to offer it.
We will be clear about our relationship from the start – we will be realistic about time commitments; we will ensure that our contact is positive and purposeful
When we make a grant, we jointly agree the expectations for the relationship between us
We are working on ways for funded organisations to safely raise challenges in their grant relationship with us
Moving from Paper to Conversations
For ideas on why and how to take a more conversational approach, see pages 8-9 of our better reporting principles.
Duty to Care?
An exploration of how foundations could reset their relationships with grantees, simplify processes and rethink risk.
We will commit to light touch reporting – we will ensure that our formal reporting requirements are well understood, proportionate and meaningful
We explain why we have awarded a grant and then jointly agree what grant reporting will work best for us both
We use a simple 'tick box' form to deal with all reports for accountability purposes
Better reporting principles
These principles are designed to make grant reporting a shared, more meaningful and mutually beneficial experience.
Open & trusting grantmakers
Click
Building on our promise to stand by the sector, we commit to being more
open and trusting

 grantmakers by:
Making grants in a way that reflects the realities facing VCSE organisations now and for the foreseeable future.

Managing grants and relationships in a way that reflects our confidence in and respect for the organisations we fund.
Our strategic aims, size, and governance are very different. But we all believe that how we do it matters: who we reach, how we judge applications, the kind of funding we give and the relationships we make.
Founding group

Founding group
We developed the eight commitments in collaboration with London Funders and:
Barnardo's Scotland
Beatfreeks
City Bridge Trust
Comic Relief
Community Foundation for Northern Ireland
Corra Foundation
Counselling all Nations (CANS)
Esmée Fairbairn Foundation
One25
Refugee Action
The Mercers' Company
The Tudor Trust
United St Saviour's Charity
The Ubele Initiative
Unlock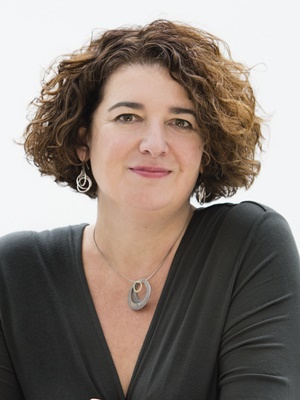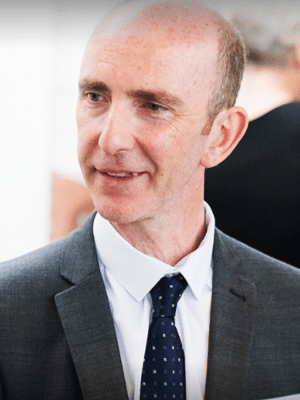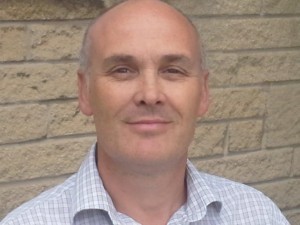 We have been able to work more collaboratively with current funders in response to Covid-19. Funders have gained a better understanding of our work and the importance of being focused on emerging themes and has encouraged more open dialogues with funders, especially on processes that work/don't work and the importance of core funding. It has also brought the refugee sector, wider sector and funders closer together. In doing this, funders gain a better understanding of the challenges facing charities and what it entails to design and fundraise for a project. It makes the process easier, for both sides and more focused enabling us to create long term impact and change.
Whether in an emergency context or not – funders needs to use learning from 2020 to assess their own priorities, criteria and systems to make the funding process more equitable, fair and easily accessible. For instance, looking at core funding, not just restricted, connecting charities with other funders, taking the lead on equality, diversity and inclusion, reducing the amount of information (docs needed), e.g. accounts, policies that have remained unchanged and have been provided in a previous/recent grant.
The Call to Action must remind all of us to push ourselves to ensure we are aware of and able to respond to the needs and hopes of people and communities we are here to support.
Corra aspires to be the best it can be – particularly in relation to grant making, participation, diversity, inclusion, transparency and climate impact – and this must guide all our actions.
We are proud to join with our friends at IVAR and across the funding community to call for the achievements of 2020 to strengthen our work for the future. Over 400 organisations signed our 'We stand with the sector' statement at the start of the crisis, and we believe that the eight funder commitments are the natural next step to take for funders who have already pledged to adapt activities, be financially flexible, and to listen. We encourage all of our members to sign up to the commitments, and to make practical changes where necessary, so that together we can enable our communities to thrive.
This period has begun to open up some honest conversations about the pre-covid-19 state of foundation and charitable trust support (or lack of it) for the BAME sector – which were really difficult to have beforehand. There appears to be much more of a willingness to listen and to find ways to respond. The impact has been that literally thousands of BAME led organisations have now applied for funding and/or capacity building support, which has brought to the fore a real richness and diversity within the sector as well huge swathes of imagination and creativity. The flexibility and simplicity that has been seen during this period has enabled Ubele to create an infrastructure which has helped us extend our reach from local to national. However, it is mainly short-term funding and we are left with a deep sense of uncertainty post March 2021 even as levels of demand for our services grow.   
The past year has focused our thinking as funders. How we operate is critical: our processes must be straightforward, purposeful, and we must be prepared to take risks. As funding partners we must listen as much as we speak. Establishing the London Community Response Fund and adapting our funding processes showed us that we can make changes quickly and effectively. We are committed to learning from this experience to ensure we don't return to business as usual but continue to challenge ourselves to be equitable, trust-based and transparent throughout our grant-making. We hope other funders will join us on this journey.
For us at Counselling All Nations Services (CANS) it means an acceptance of the important role we play in the wider community as glue and the vital services to the public. The benefits are that different Funding Trusts are in the position now to align with CANS and provide necessary support to do our work with ease. Hopefully, they will listen to us with seriousness it deserves.
It is very important to adapt and standardise the simpler application process and continue with the relational process as part of the assessment. We also need a better person-to-person relationship as a way to maintain continuity. As a Black, Asian and Minority Ethnic (BAME) support charity, it is important that funding trusts also set aside separate funds to target BAME support organisations apart from just general funds.
Openness and trust are core values at Paul Hamlyn Foundation and we are always thinking about how to live up to these commitments in our behaviours and our processes. Our past work to become a more flexible and responsive funder informed the approach we used in going into the pandemic and we have learnt a lot more about what this means in practice as we have all lived through the last year. We want to make sure we continue to embed this into our ways of working, which is why we are pleased to be part of this movement of funders working towards better grant-making.
Our funded organisations are operating in a shifting, uncertain landscape which presents challenges for service delivery, planning and supporting staff and volunteers. We have committed to providing funding for up to five years, using proportionate and flexible approaches, with greater scope for unrestricted support. These changes enable us to take a more transparent and relational approach to grant-making and reduce the administrative burden upon applicants and grantholders. The enormous challenges faced by the third sector require us to act with ambition, taking risks to achieve lasting change.
Acting on feedback from those we support, we will continue to adapt our approach in response to the last year. We will consult openly on the design of a new Strategic Fund to support larger organisations to change how they work and to better serve people and places affected by poverty and trauma in Scotland. We are building our knowledge and capacity on equality, diversity, participation and rights to improve our work as a funder and partner.
Over the past year we have further explored what it really means to put trust at the heart of our grant making and grant support. As we have changed our approach in response to the pandemic it has become ever clearer that being transparent and flexible in the way we operate is a key part of working in a trusting and trustworthy way.
It's important for charities to feel trusted and respected by funders to make well-informed decisions about how they can best respond to the needs of the people they exist to help. In a context of where challenges and issues are developing at pace, enabling charities to respond quickly with simple funding processes which lead to flexible, core funding is crucial.
With emergency being the 'the normal' for the foreseeable future, I would encourage funders to look at how they move their adaptations into their business-as-usual ways of working for supporting work that isn't directly related to the current emergency. Charities that are tackling deep-rooted problems need to be supported.
Charities are vital, and they have, and will continue to, face challenges around generating funding to deliver their activities. For this reason it is important that as grant-making organisations we take more risks. The pandemic has brought an opportunity for us to adapt and better support the sector. We have streamlined our processes and procedures to enable funding to reach communities efficiently, and at pace. This has supported the emergency efforts being driven in local communities by local charitable organisations. It has enabled communities to respond, and enabled funders to take a more trusting approach to grant making; accepting that those organisations delivering much needed support for communities, are the people that know what the issues are, and how best to address them.
Covid-19 has shown funders what can be achieved when we break our own rules and work together. Let's take this opportunity to face up to the cost of our individual requirements on the organisations we fund, and make a change.
The Allen Lane Foundation has always striven to consider the stress and time involved in the funding process for groups and organisations. We like to think we have a light-touch process which recognises the size of grants we award. We remain committed to taking some of the risk with those we fund and giving honest feedback both to successful and unsuccessful applicants. We can always do better and this initiative commits us to that, do it better and always have at the forefront of our work those at the front line.
Briefing papers:
Towards more flexible funding
Eliza Buckley, Liz Firth, Keeva Rooney
Conversations roamed widely across the opportunities and challenges of becoming more flexible funders, exploring questions of definition; managing funders' own constraints; working in uncertainty; trust and risk; and thinking about impact.
03 June 2021
Having meaningful conversations about your funding approach
Bruce Warnes - Trustee & Grants Manager at The Shears Foundation
read more
07 July 2021
Three ways City Bridge Trust approached flexible funding during the pandemic
Sam Grimmett-Batt- Funding Director, City Bridge Trust
read more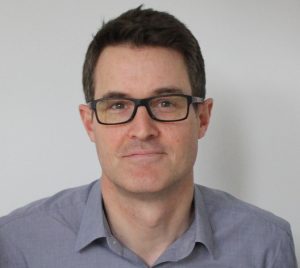 03 March 2021
Two practical ideas to increase unrestricted funding
Nick Addington - Chief Executive at William Grant Foundation
read more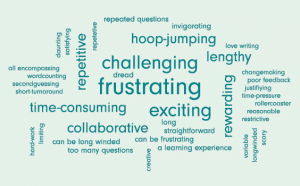 15 July 2021
This is what applying for funding feels like
22 charities share their experiences of applying for funding - and the five things they would like to be different.
read more