North Cumbria: Stroke Prevention
A case study from the Building Health Partnerships programme 2018/19 Cohort
January 2020
briefing_paper
This is the case study of North Cumbria STP a Building Health Partnerships (BHP) area. It tells the story of how they worked across sectors in North Cumbria to prevent people from having strokes through raising awareness of risk factors and offering health screening at community events.
Their aim was to develop an initiative shaped by the community and delivered in partnership with patients – 'community-led and NHS enabled' – to explore opportunities for both preventing and raising awareness of stroke. They also wanted to learn how to spread this way of working to other geographic areas and for other health conditions across North Cumbria.
The work was led by a steering group, with representatives of the Rotary club, the West Cumbrians' Voice for Healthcare, The Stroke Association, North West Ambulance  Service, Healthwatch Cumbria, Public Health, Community Pharmacy Cumbria and the local NHS (North Cumbria Integrated Care System), with active participation from patients with lived experience.
This work was supported by the Building Health Partnerships Programme delivered by the Institute for Voluntary Action Research and Social Enterprise UK and jointly funded by The National Lottery Community Fund and NHS England and NHS Improvement. Click here for further information and resources.
Download
(Case study_North Cumbria_FINAL)
Back to results
---
You might be also interested in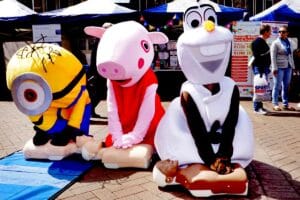 Community Health Melas: Some thoughts for the future