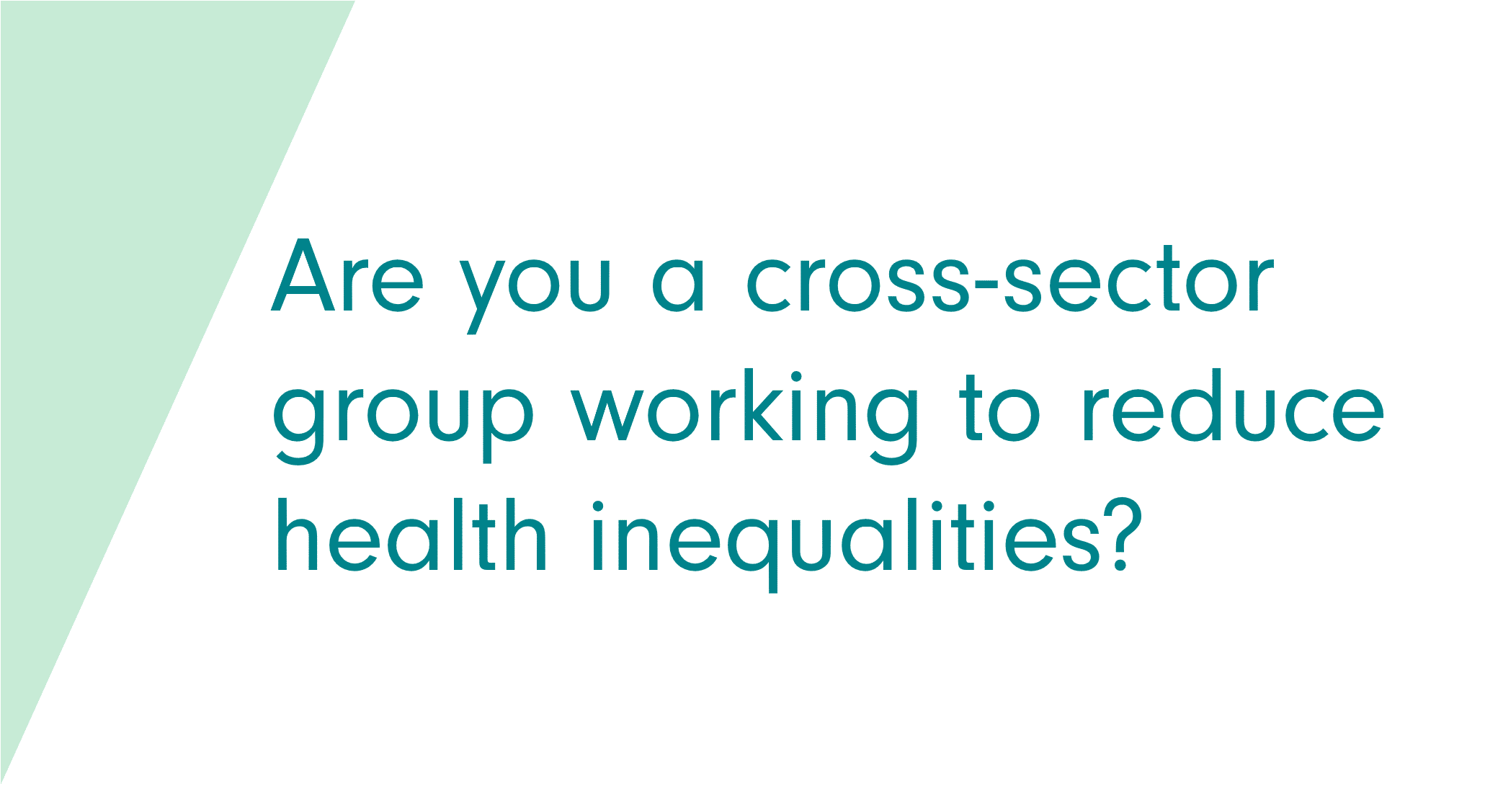 Are you working to address health inequalities?
18 month facilitated support package available for 4 cross-sector groups
June 2021
News
We are inviting expressions of interest for an 18-month facilitation support package – to enable cross-sector partnerships to address health inequalities in Integrated Care Systems and Primary Care Networks.
You can apply online or by submitting an expression of interest via email (download below). The deadline is 5pm on 25th June 2021. 
About Connecting Health Communities
At the Institute for Voluntary Action Research (IVAR), we've been supporting cross-sector partnership working that delivers improved health outcomes for 15 years – most recently through Building Health Partnerships and Transforming Healthcare Together.
Through our new initiative, Connecting health communities, we will support eight partnerships over 18 months – in two waves. We would like to hear from cross-sector groups who are interested in facilitation support, to kick-start or sustain partnerships that deliver improved health outcomes for vulnerable groups, reducing the health inequalities they face.
We will initially select four areas to work with from July 2021 to December 2022. We would like to work with groups across England and at different stages of their partnership journeys. If we have worked in your area recently, please contact us before submitting an expression of interest by emailing sonakshi@ivar.org.uk.
We may be able to provide modest financial support to enable the participation of communities who experience health inequalities and for venue hire (although we expect this work to begin remotely via Zoom or Microsoft Teams).
We will also provide six one-off facilitated workshops each year of this three-year initiative, so if you are unsuccessful for the full 18-months of support we may contact you about this lighter-touch offer.
Connecting health communities is funded by the National Lottery Community Fund; and supported by an advisory group with representation from NHS England and Improvement, people with experience of cross-sector partnership working and people who support those experiencing health inequalities.
More information on commitments, activities and timeline can be downloaded below. 
Download
(About Connecting health communities)
Download
(Expression of interest)
Back to results